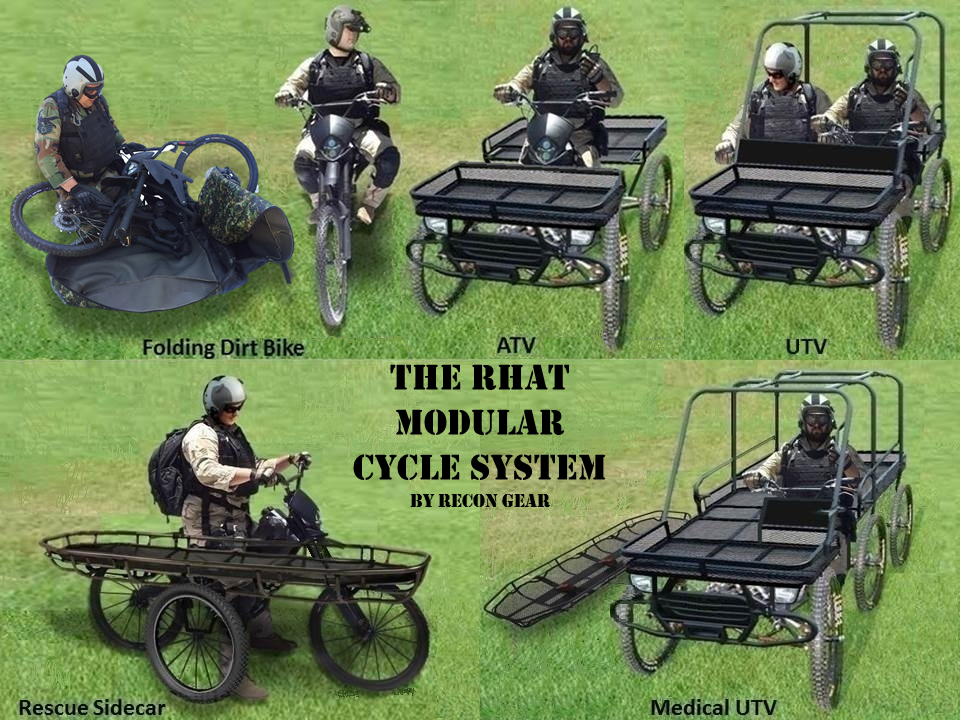 RECON GEAR has been in incorporated in prototyping military gear since 1998. The owner Patrick Walker served as a paratrooper in the 82nd Airborne Div., Alaska and experiencing gear that failed or that was inadequate during Operation Just Cause. He simply wanted to have better equipment than what was issued in the military if life were to depend on it. He taught himself to sew by disassembling backpacks from the thrift stores and re-patterning them from military tarps and other durable fabrics.
In 1994 with Richard Marcinko's tactical course began operating for Easter Michigan University Law Enforcement program just a few miles away, the idea was hatched in the opportunity of starting a home based tactical sewing business supporting the growing needs of tactical gear users. Soon after the troopers of his unit the 425th Long Range Surveillance Company (Airborne) began spending hundreds of dollars a month to also have customized gear. Servicing Gun Shows and Police/SWAT uniform supply stores, customers began winning competitions and being put on the front of the web pages of the schools they attended with the gear.
As demand for the customized gear grew experience in rapid prototyping equipment became a niche market. Soldiers never knew of someone in just hearing a gear idea had the design mentally completed and being fabricated before they were even done describing their idea. After leaving 11 years of the Airborne Infantry he crossed over into the Air Force Special Ops Weather Teams, but the sewing dropped to a mundane level of sewing patches on uniforms and even a dress for the Marine Corps Ball until 9/11 happened. Deploying early in the war with 3rd Special Forces as part of the Group FOB staff he acquired a local hand cranked sewing machine for recreation that took on a life of its own.
It's true every American war starts off employing the outdated tactics and equipment of the previous war. The gear issued to the Special Forces was simply not designed to meet the new threat environments. But this time someone was in the right time and place to fabricate the equipment just as the soldiers wanted to go to battle in. Every gear manufacturer had made equipment that had gone to war but never before had gear been made and went to war in the same day! There was even new equipment that was invented in the combat zone that was being copied by manufacturers before he even got back home.
Patrick Walker then worked a year for a body armored and gear manufacturer until he began eight years of security contracting in Afghanistan. He further developed ideas within the capabilities of the small Afghan shops to design new cloths and equipment. After 20 years now together with funding partner Lyle Johnston, RECON GEAR continues independently working today on projects that seek to bring the right equipment needs to the warfighter before the concept is learned of in combat.